Scene HXC
Kennedy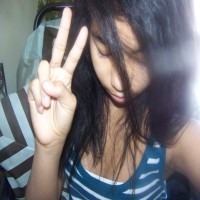 Top Friends
About Me
Cuz I'm Gangsta like dat! LMAO jk...



Hiya! Ok obviously im a scenekid lala and most people get that mixed up with emo but im scene! I do karate and when I used to be a girly girl a long time ago I was a cheerleader! I love making graphics and teaching people new things so yeah :]

Oh yeah and I am mixed by the way!! I am mixed with black, white, indian, and mexican haha and no my mom isnt white and no my dad isn't white my dad is black my mom is mixed my grandma is mexican and then I have the other half which is quite confusing so yeah lol!
| | |
| --- | --- |
| Name | Kennedy Smith |
| Gender | Female |
| Location | Columbus, OH |
| Ethnicity | Other |
| Status | Single |
| | |
| --- | --- |
| Interests | graphics, karate, music, and more |
| Movies | superbad, you got served, exorcist, emily rose, knocked up, waist deep, white girls, charlies angels |
| Quotes | "If you believe you are beaten... you are" |
Statistics
Web Skills
HTML, CSS, JavaScript, Photoshop, Paint Shop Pro, Windows